Welcome to Gerbil
This software consists of a new, interactive visualization methods for multispectral and hyperspectral image data, and a toolbox of common and novel algorithms, e.g. for segmentation. See the About page and Documentation for details. A poster about gerbil.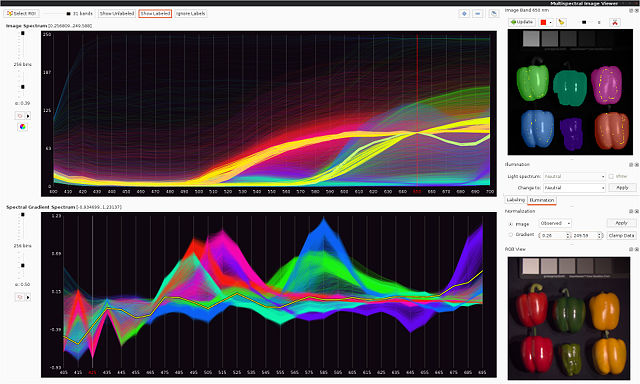 Project News, Dec 03, 2013
Gerbil version 1.0b unveiled at ICCV 2013 in Sydney!
Visit us at the demo session to see the new version of Gerbil in action! Our demo was originally announced for Thursday afternoon, however please note that it was moved to Thursday morning session.
New version available for download!
In version 1.0b we incorporate many new features as well as vast speed improvements and better usability! See the feature overview.
Feel free to download the software or browse the source code repository! Get in contact with us and let us know how Gerbil works for you!